Expensive Light Fixtures VS. Cheap Fixtures: Who Wins???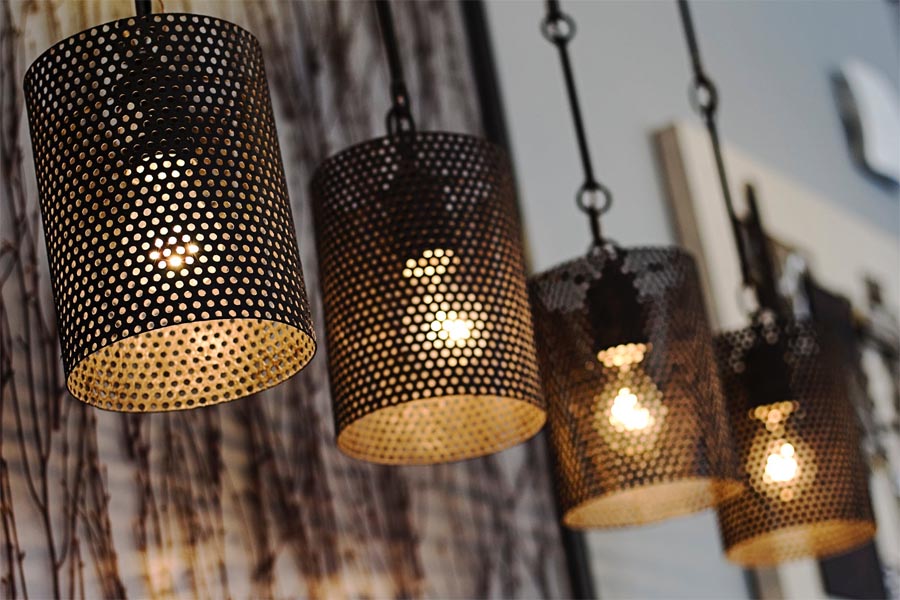 Have you ever looked at a lighting fixture in your home and thought "geez I hate that thing.?" If so you are not alone. Light fixtures are looked at as "the jewelry" of the home and can really leave a bold statement about you decorating style. But are all fixtures created equal?? In this blog post we will look at the differences, pros, and cons of expensive vs. cheap fixtures. Enjoy!!
Expensive fixtures:
Expensive fixtures are usually found at lighting stores as opposed to your local Menards or Home Depot. Lighting stores really have a plethora of options, a range of different styles, and did we mention TONS of options. Most lighting stores have lights displayed on their show floor but also offer a number of magazines for homeowners to page through. Designers usually prefer to work with lighting stores because the service one can receive is a much more customized experience making lighting stores a more appropriate choice for higher end custom homes. Many times a light that is displayed in a lighting store can be found online at a discounted rate- however, the light may not be made by the same manufacture or with the same materials. As far as price range lighting stores can still have beautiful, high quality, affordable options for homeowners. One thing to consider however is "will I see a return on investment if I install a $5000 light fixture- or would a similar less expensive option be better." When these questions arise its important to consider the location of the home and re-sale value. For example, a home in a development where the most expensive home sells for about 350k would probably loose money by installing a fixture at that price point. A home in a neighborhood where the most expensive homes sell for 800k-over 1 million could add value by adding higher end lighting. Which brings us to our next section-cheap fixtures?
Cheap Fixtures:
Lower price point lighting fixtures have many benefits: they can still look beautiful, many can mimic high end styles and materials, and they are much easier on the pocket book. Lower price point fixtures can be found at Menards, Home Depot, and many online sites like overstock.com and others. One thing to consider, especially in bathrooms, is "will this fixture be able to handle the environment in which it is installed?" Bathrooms especially have a lot of moisture that comes into contact with the materials through steam. Some cheaper metal fixtures may not be solid iron and may just have a coating of metal paint which can definitely chip or peal over time. One aspect that is favorable when it comes to cheap fixtures is if homeowners get sick of that particular style it doesn't break the pocket book to replace. Also, many fixtures are hanging at a height where it is almost impossible to tell if the fixture is made of real wood or a metal made to look like wood. Cheaper fixtures are definitely the more budget friendly options for homeowners, while still adding beauty and value to their homes.
Who Wins?
So what would you choose?? High end or cheaper fixtures?? Maybe a mixture of both?? As a professional electrical company we see the advantages and disadvantages to both. Budget, preference, and style are all factors that can influence the type of lighting fixture homeowners choose to install. One other popular choice is to go with a higher end fixture in the foyer and dining areas while keeping bathrooms, bedrooms, and great rooms more budget friendly. Whether dealing with a remodel or new build; one thing is for sure, the amount of lighting options in the market can definitely be overwhelming. Just remember to keep your homes resale value and location in mind when deciding how much to invest into lighting. So who wins?? You decide!!!