Two Main Reasons Why You Want to Hire a Licensed Electrical Contractor for Electrical Projects (Expanded)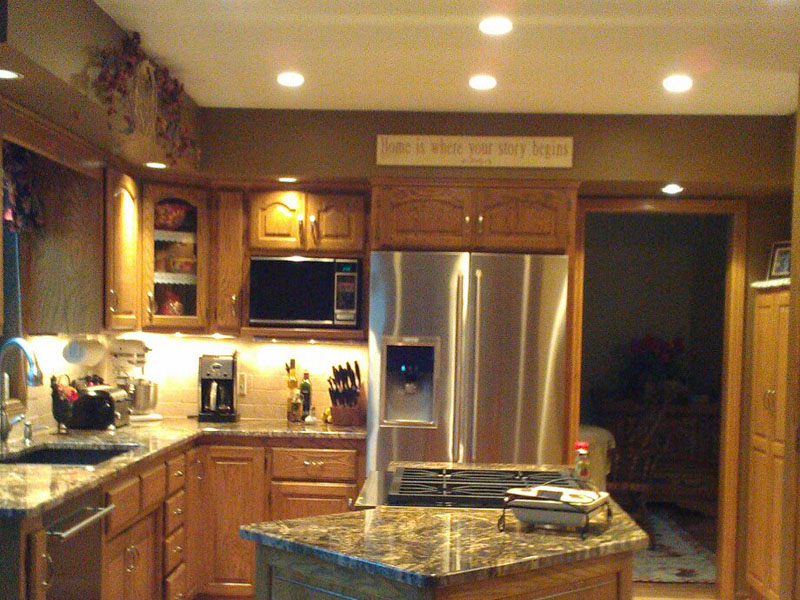 If you follow us on Facebook you probably saw the video we posted about the importance of hiring a licensed electrical contractor for your next electrical project. We thought it would be important to expand on that a little more in this blog. If you remember the 2 reasons were: 1.) Safety 2.) Warranty
Instead of repeating everything I said in the video I will just expand on those ideas. In terms of safety, when thinking about using a family friend to do an electrical project; it is our job as homeowners to be sure people working on our homes are licensed and insured. If these are not verified or are not a concern, at the end of the day it is basically the homeowner saying they did the work themselves. An unlicensed friend cannot pull necessary permits on larger projects (or any project that requires a permit), so usually in this situation the homeowner will pull a homeowner's permit. A homeowner's permit tells the city that the homeowner did the work and not a company. Therefore, if the project is done improperly there really is no record of the friend doing said work so any responsibility of workmanship will fall back on the homeowner.
Also, in terms of insurance….. It is our responsibility as homeowners to be sure any person working on our home is insured in case of injury. If an uninsured worker is injured at a home, the homeowners insurance is liable for covering those injuries. It is not out of line for a homeowner to request a certificate of liability insurance from all contractors or workers completing work on a property just to be sure all bases are covered. When we talk about an unlicensed worker being paid and not completing a job, as homeowners there is a lot of grey area here. The state says that if a person is providing a service to customers they must be registered with the secretary of state (which requires a doing business as (DBA) name, as well as proof of insurance, and bonds, and required licensure documents when applicable.) If homeowners allow an unlicensed electrician complete work who is not in business, it is near impossible to go after said worker for money lost. Why?? Because as stated before, it is our responsibility as homeowners to ensure workers are licensed (when required) and insured. The state will usually look at it as the homeowner hired a non-qualified individual and there will be no business or insurance to pursue if work is not completed or if it is done improperly. A house is one of the largest investments we will make in our lives, so it's important that any work completed is done correctly and with the appropriate professionals.
In terms of warranty, there really isn't much to expand on here except the idea that sometimes hiring a non-qualified person for projects can end up costing homeowners more money. Tillges Electric has been pulled in on numerous jobs where customers had a family friend start the project and it was over their head, so they called us in to "finish" the job. When this happens, before we put our name on a project (whether it has been started by a homeowner or other electrician licensed or unlicensed) we have to inspect the work that has already been done. Inspection costs can be pretty high depending on the size of the job as well as the progress of the job. However, for us to warranty a project we have to ensure proper installation and workmanship before finishing a previously started project. Also, along these lines on larger jobs, it requires us to work with the city to notify of our company being the new contractor on permits. This can take extra time working with the city, inspectors, and completing paperwork which in turn also leads to higher cost. Homeowners can most times save money by hiring a licensed company right out of the gate and usually gain a piece of mind warranty also. Sometimes a bid can seem high for certain trades (especially plumbing and electrical) but if we consider all of the "what if" costs that could occur with hiring a non-licensed person, many times we save money by going with a company at the start of a project.
So there you have it!!!! We hope you enjoyed this blog because we love to educate and empower our customers!!