3 Easy Home Improvements that Give the Most Bang for Your Buck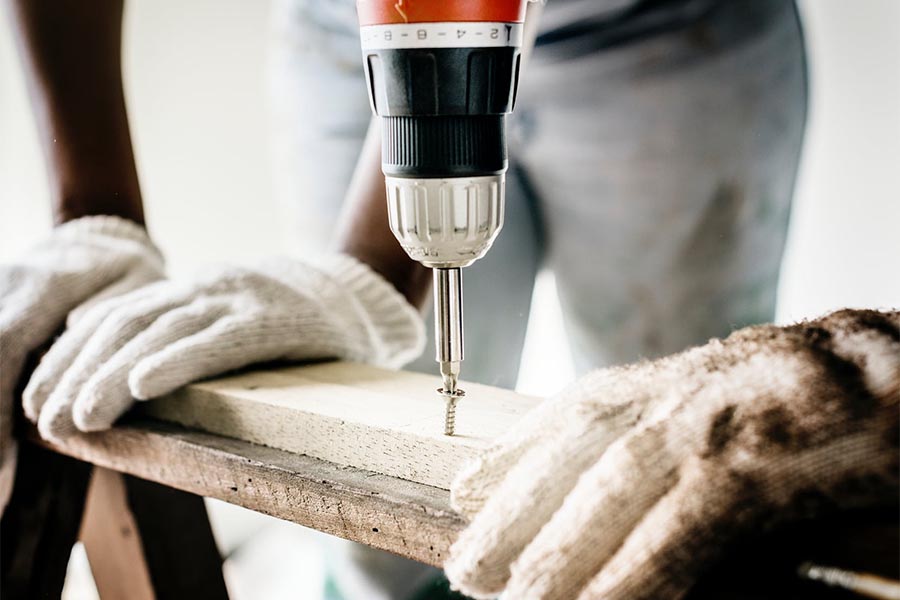 Being a homeowner can have its fair share of choices when it comes to home improvement projects. Many homeowners struggle with "will the improvement project add the needed value to my home?" or " will this home improvement project drain my pocket book?" Many homeowners don't have the funds to invest 60-100K on home improvements. But don't worry!! There are a few projects that can beautify the home, add some value, and/or prepare the home for a sale. In this blog we will discuss the 3 easiest home improvements that give the most bang for your buck!!
1. Painting
Many people underestimate the difference a fresh coat of paint can add to a home. It can give a cleaner look and really brighten up a space. Most painting projects can be done without hiring a professional. Some of our favorite items to have on hand when taking on a painting job is: drop cloth, 3-4 inch angled brush, roller extension stick, and rollers. The cost of paint is usually minimal ranging from $20-$60 per gallon. When selling a home, most realtors will recommend fresh paint throughout to give a fresher look to a property. Painting is a great way to build sweat equity in a home.
2. Carpet Cleaning
Carpet cleaning is a great alternative to carpet replacement. The cost is usually a fraction of the price of a total replacement. Carpet replacement usually ranges from $2.50/sq. ft all the way up to $8.00/sq. ft installed. Whereas carpet cleaning is usually estimated per room. One thing to keep in mind when hiring a carpet cleaner is the products the company uses. A soapy or high chemical product can cause the carpet to retain more dirt over time. Companies that use steam or a lighter cleaner are recommended.
3. Light Fixture Replacement
Replacing out dated fixtures can really change the look of a space and even add more light. Many electricians will install fixtures provided by the homeowner and as long as there is an existing fixture; the cost to hire a professional to install is minimal. Costs can increase when homeowners add a fixture in a space where one did not exist prior and permits are required when this option is utilized. But simply switching one fixture for another does not require a permit and can usually be done in a minimal amount of time.
So there you have it!!!! These 3 tips can really give a home a more updated look and minimize to cost to homeowners.